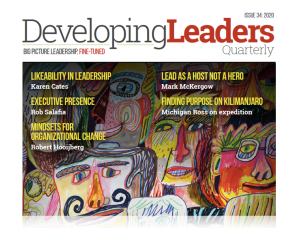 Article
Still Don't Know What Executive Presence Means? We Have You Covered.
Executive presence is an element of leadership that is easy to recognize but difficult to develop. In fact, in a recent study by the Center for Talent Innovation, it was found that feedback on executive presence is often contradictory and confusing, and that 81% of those who are instructed to improve their executive
presence are unclear on how to act on it.
Read More »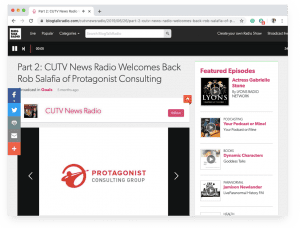 Podcast
Lexington, MA – Rob Salafia is a MIT Leadership Center Master Executive Coach and founder of Protagonist Consulting. He is an authority on executive presence and transformational learning.
Read More »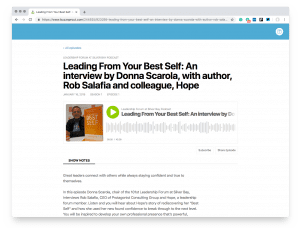 Podcast
Great leaders connect with others while always staying confident and true to themselves. In this episode Donna Scarola, chair of the 101st Leadership Forum at
Read More »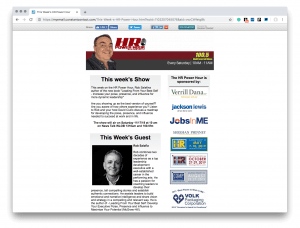 Podcast
Rob Salafia Rob combines two decades of experience as a top leadership development executive with a well-established career in the performing arts. He has a
Read More »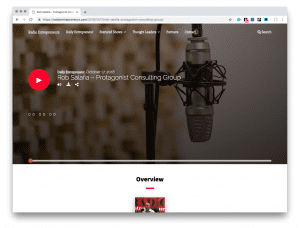 Podcast
Author of Leading From Your Best Self: Develop Your Executive Poise, Presence and Influence to Maximize Your Potential
Read More »